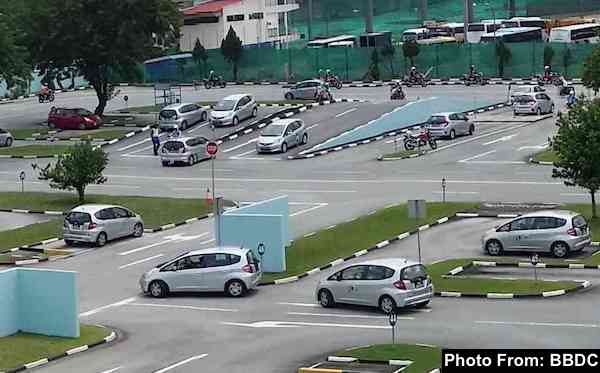 Classes and how to Sign up for them
The BBDC offers a wide range of educational modules for those that are looking to learn to drive. Everything from your standard Class 3 and Class 3A lessons to even more niche motorcycle lessons and refresher courses. To find out more about how they run operations and modules with respect to the licence class you're interested in, do check out their website. They have an in-depth, step-by-step process of what you should do to get started for every course you've picked. If you'd like to talk to someone about your questions, drop the staff a call through the numbers provided on the "contact us" tab!
After you've decided your course, now you must register for that course. This can be done in only one way for the BBDC, which is unfortunately a little inconvenient. You'll need to travel down to the BBDC at 815 Bukit Batok West Avenue 5. One of the easiest ways to get there is to take the bus numbered 945 from the bus stop opposite Bukit Gombak MRT station to the bus stop opposite the HomeTeamNS building and walking about 4 minutes to reach the centre. Also remember, when you head down to whichever office is better for you, remember to bring along important documents like your original passport and if you're signing up for the final practical exam; your provisional driving licence (only for class 3 and class 3A)!
---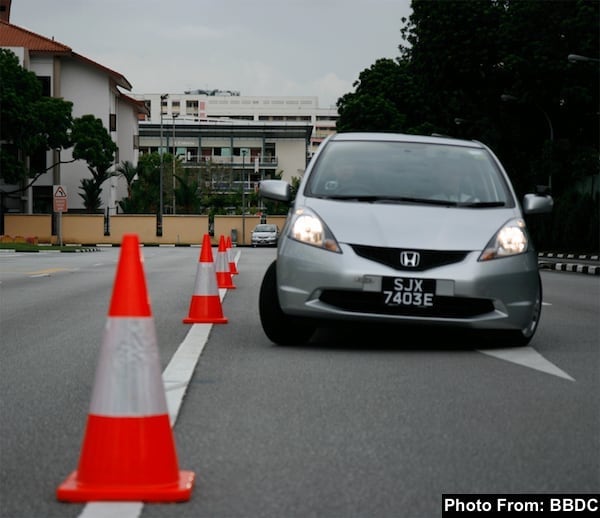 Private and School Candidates
After registering at a driving centre, you can begin your course of learning with your own preferred style. Say if you registered as a private candidate, you can begin your private theory lessons out of the driving centre but will be tested at the driving centre where you registered for your test. If you're a school candidate, you'll have to attend your basic theory lessons and test. Provided you passed the test, you'll be awarded with your Provisional Driver's License, which allows you to begin taking practical lessons both in school and privately.
Reason as to why this is; private driving instructors are more focused on teaching their candidates to drive in a practical scenario. That means that they are likely to only teach candidates who already have a basis in driving; and how they quantify this is with you bringing along your Provisional Driving License. If you're studying in a driving centre, however, you won't have to worry about this at all because the course of study you've chosen should have that settled. For more in-depth information about the flows of the school modules that are available, please do check out their official website to find out more. They have a detailed, segmented write up focused on helping you get situated with the learning process which is extremely helpful for learner drivers.
---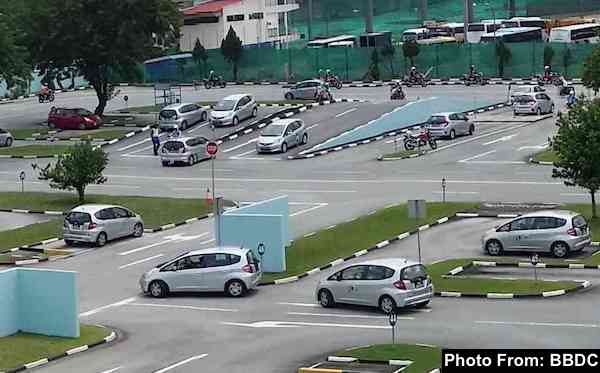 Facilities and Services
Many of the learner drivers who have been to the BBDC all agree that the facilities there are nothing too exceptional. Service quality side however, most of the BBDC's customers had nothing but glowing reviews to leave for their service. Let's put that into perspective, the SSDC which has a decent average review score of 3.4 out of 5 already boasts a high-quality roster of instructors and standard levels of service. The BBDC, however has the highest rating from reviewers among all three driving centres in Singapore; with reasons for this ranging from extremely professional administrative staff, to highly competent instructors and topped off by the well-maintained practice vehicles.
And there is basis for these stellar reviews. The vehicles are always replaced regularly with newer, more responsive models. The Instructors they have in-house also need to go through a strict quality control before being added to the roster, and the service quality of the staff is likely the best on the island according to most youths.
---
In Summary
The BBDC has likely the best in terms of offering value to learner drivers in respect to their high quality of learning and above average service standard. Knowing this, it's not really hard to see why the BBDC has the highest passing rate in Singapore. Even though it has the least students enrolled now, that doesn't mean that the underdog of the driving centres will stay at the bottom for long.
Just ignore the brief but annoying travel down to the offices and you'll be rewarded with probably the most hassle-free learning experience in Singapore.