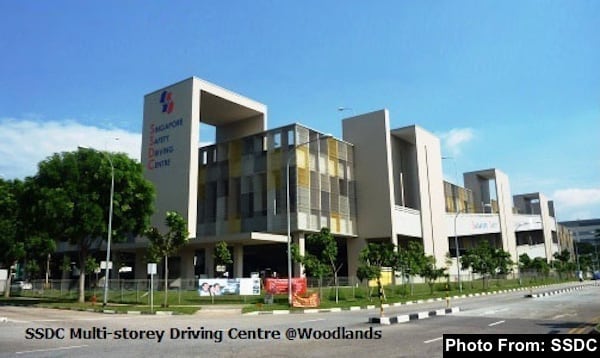 Classes and how to Sign up for them
The SSDC offers a wide range of educational courses of study for the operation of various vehicles as mentioned above. Everything from your standard Class 3 and Class 3A lessons to even more niche motorcycle lessons and refresher courses. To find out more about how they run operations and modules with respect to the licence class you're interested in, do check out their website. They have a well written, step-by-step process of what you need to do for whatever course you've chosen. If you'd like to talk to someone about your questions, drop the staff a call through the numbers provided at the bottom of the screen!
After you've decided your course, now you must register for that course. This can be done in a few ways, depending on your preference and availabilities! The first being to physically go to the SSDC main branch Woodlands Industrial Park E4 or their office branch in Ang Mo Kio, both of which close to MRT stations. Getting to the main office in the Woodlands Industrial Park the quickest would mean that you'd alight at Admiralty MRT station, take bus 964 opposite the station to the industrial park where you'll need to walk about 5 minutes into the park and you're there! Alternatively, you could take bus 856 from opposite Marsiling MRT to get there as well. To get to the branch office, just alight at Yio Chu Kang MRT station and walk about five minutes heading towards the Yio Chu Kang Community Club.
You'll know it when you see it.
Also remember, when you head down to whichever office is better for you, remember to bring along important documents like your original passport and if you're signing up for the final practical exam; your provisional driving licence (only for class 3 and class 3A)!
Or if you're like most of us busy bees, you could also skip this whole process and register online! Doing so is self-explanatory and there's a detailed, easy procedure for you to follow along on their site so remember to check it out for yourself!
---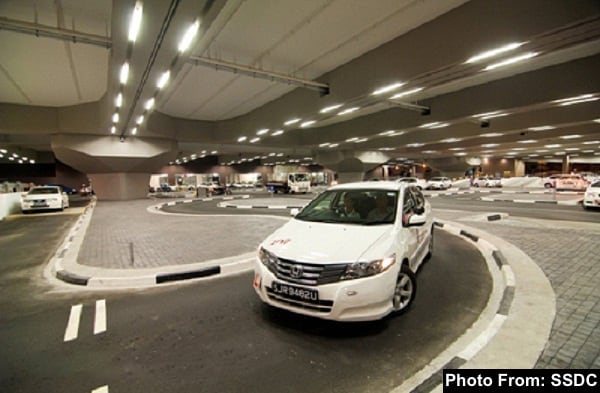 Private and School Candidates
After registering at a driving centre, you can begin your course of learning with your own preferred style. Say if you registered as a private candidate, you can begin your private theory lessons out of the driving centre but will be tested at the driving centre where you registered for your test. If you're a school candidate, you'll have to attend your basic theory lessons and test. Provided you passed the test, you'll be awarded with your Provisional Driver's License, which allows you to begin taking practical lessons both in school and privately.
If you're studying in a driving centre, however, you won't have to worry about this at all because the course of study you've chosen should have that settled. For more in-depth information about the flows of the school modules that are available, please do check out their official website to find out more. They have a detailed, segmented write up focused on helping you get situated with the learning process which is extremely helpful for learner drivers.
---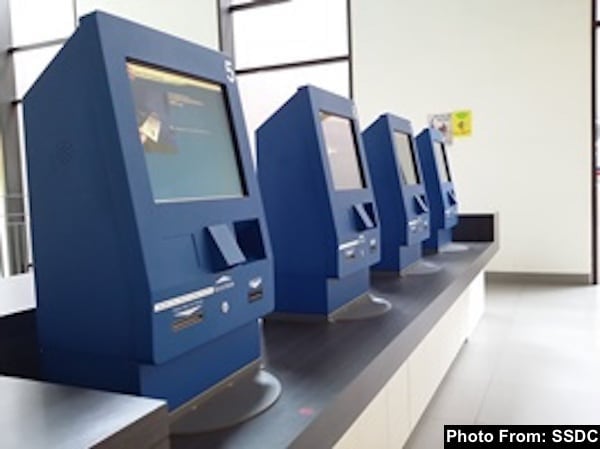 Facilities and Services
The SSDC is popular among many youths and will likely remain so due to their facilities almost exclusively. The vehicles they use to train learner drivers are always maintained in functional quality and are regularly cleaned and serviced to make sure that the students are getting the most representative, true-to-life learning experience money can buy. However, the SSDC boasts a much better set of customer reviews on Google. The average google review for the SSDC is a whopping 3.4 out of 5 stars, almost a whole point higher than its more populous counterpart; the CDC.
This is largely due to the large amount of youths believing that the level of professionalism and skill displayed by the SSDC's instructors are next – to – none and that's evident in their above 50% passing rate. This review is held back slightly by the small portion of reviewers talking about the poor service quality of the administrative staff, but still this number is much less than the number of complaints the CDC received from its reviews
Another thing, the SSDC does have a food court that allegedly serves mouth-watering Malay food during breakfast and lunch hours, and a lot more! On top of that, the SSDC has a sheltered practice circuit as well. Which means that you won't have to worry about the weather messing things up for you as much as when using the circuit at the other driving centres; so, there's that to consider!
---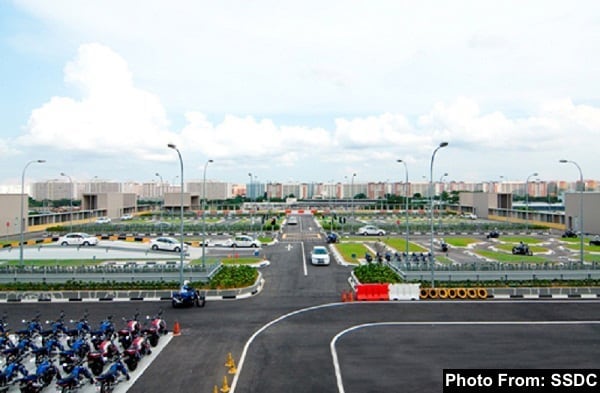 In Summary
Honestly, there's not much fault with the SSDC. The reviews are good, the facilities are top – notch, and the instructors are excellent at teaching students to drive. But do note that these boons do come at a price of the SSDC and its offices being relatively hard to access when using public transport as compared to the other driving centres.
All in all, we'd say that the SSDC is likely the best place to learn driving in light of the excellent facilities and convenience it provides to customers, just be ready to deal with a little more travelling to and from the centre.