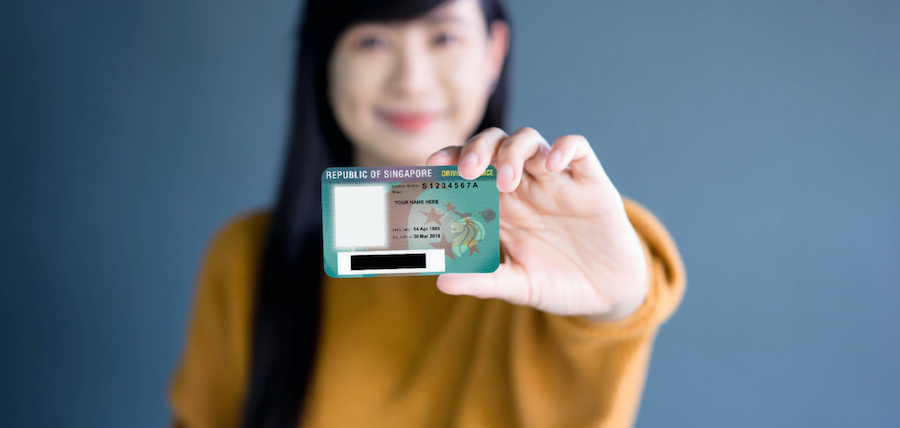 Singapore Driver's License: Definitive Step-by-Step Guide 2019
Here's how to ace your driving test without burning a hole in your wallet:
We aren't kidding. It's actually possible and we're going to show you how you can go about doing that right now.
Every Singaporean has felt what you're feeling right now; the anxiety and confusion that comes with figuring out how to get behind the wheel of an automobile. The most common question being: How do I go about getting my driver's licence? Where do I go? How do I start? Should I go private or go to a driving school?
First, take a breather. In this article we're going to break down the whole process of getting yourself a driving licence in Singapore from start to finish so that you'll have no problems when it comes to making the hard decisions. Average Singaporean takes around $1.5k SGD in total coupled with around 25 - 35 or so hours of lessons throughout a period of 2 - 6 months depending on their schedule, chosen path and other responsibilities.
As with learning of any way shape or form, there will be those that are more gifted at picking up driving as a skill and those that just need a little longer to adapt. And that's okay! Everyone's different and unique; so don't feel bad if you're taking a little longer to master the skill, just keep at it and we're sure that you'll nail it eventually.
Alright now that we got the boring statistics out of the way, lets get into the meat of the article.
Ready?
Starting from the very beginning.
Registering at a driving centre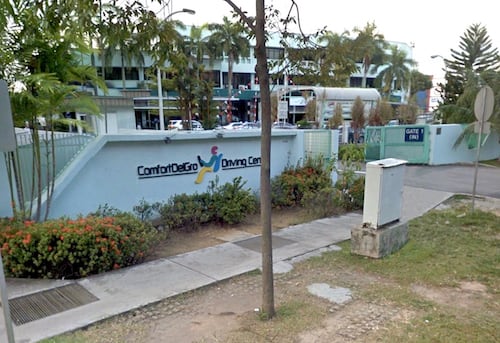 This is the very first thing that you must do when you've decided to pursue your driving licence. Regardless of whether you chose to learn from a private instructor or at a driving school. Any bookings online or registering at schools for a licence of any kind will likely have a long waiting time, so your best bet is to go down to a centre to get it done quickly.
The process roughly goes like this:
Head down to a driving school of your choosing and convenience to register yourself
Remember to bring along some form of identification like NRIC or your passport
Registering is absolutely necessary for you to take your tests and to book the times for those tests
After Registration at a school of your choosing, do top up your account in the school with at least 50 dollars for the costs of the 2 theory tests and the practical tests
NOTE that the fees listed above do not include additional registration fees and therefore bring along some extra cash just in case
Choosing the right Driving Centre
There are three driving schools you can choose from: ComfortDelGro Driving Centre (CDC), Singapore Safety Driving Centre (SSDC) and Bukit Batok Driving Centre (BBDC).
Now you get to choose. You can decide to register as either a private or school candidate. The various pros and cons of going through the different paths will be touched upon later in the article so just sit tight!
After you've chosen your registration type, you now are able to select what kind of transmission you'd like to learn. Put simply, Manual(Class 3) is the one which utilises the stick and clutch to control gear changes. While Automatic(Class 3A) is the one where you only need to use the accelerator and brake pedals to control the speed of the vehicle.
As you'd expect, each class of licences has it's uses and drawbacks. For example, the largest argument for taking the more tedious Class 3 exam is because it allows you to drive both automatic and manual transmission vehicles.
As for class 3A, it can be completed in a much shorter time as compared to its more multi-purpose counterpart.
The learning times are further reduced if you're going private as you're able to schedule your own lessons to your needs.
Driving theory tests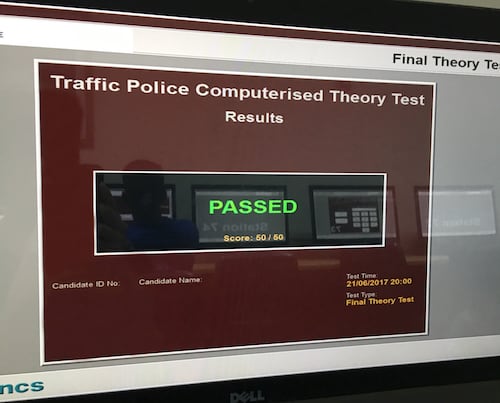 It's mandatory that you nail at least your basic theory test before you proceed with actually learning to drive.
You first have to pass your Basic Theory test. You can do that by going to any driving school's website and booking a test date online. Or to save time just register on your first visit since the receptionist can help you book your test dates as well! Do be wary of long waiting times though (usually about a month).
After your theory test has been booked, just study for it however you see fit and ace it. A popular way of doing this is purchasing the practice book at any Popular store or just downloading the official guidebook by the Singapore Traffic Police; this should be enough net you a pass. Just for your information, the passing mark is 90% and above; so just make sure you're extra careful and you should be in the green.
Also, once you pass your basic theory test, the validity of that result is non-expiring. So, do it once and do it well!
Next up is the Final Theory Test
This is not mandatory for you to begin physically learning driving but is a must later on. The process is exactly the same as for the Basic Theory Test; just book the test and study for it.
Now to wrap up this sect with the expenses. It's not much financially, about $6.50 for each test, but the annoyance arises when you must wait and book another test if you fail.
Many people say that the theory tests are quite easy to pass, and the questions are mostly common sense, so don't stress too much!
Provisional Driving Licence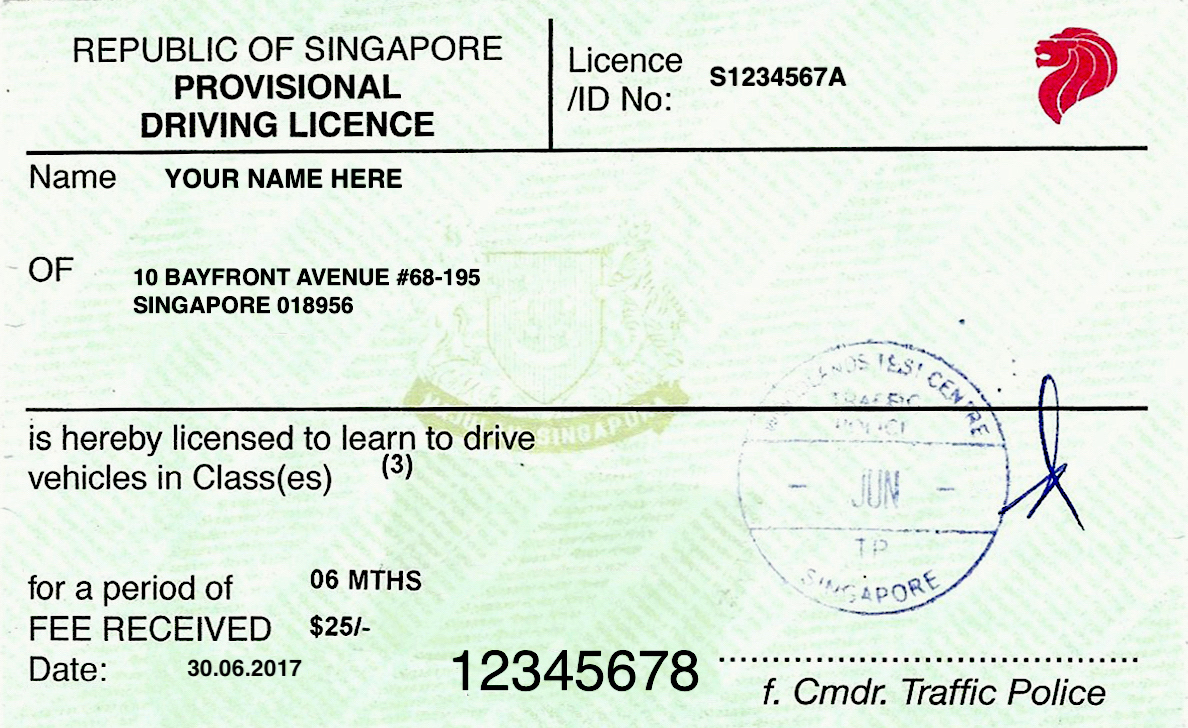 After completing your basic theory test, you're now officially qualified to apply for a Provisional driving licence which will cost you $25 a pop. Apply for it and you'll get it on the spot, provided you pass a basic eye and colour test. This licence allows you to drive a L(Learning) plate car.
You will be able to register for your PDL on the day you pass your eye and colour test and your BTT on the online traffic police website. Your PDL will be valid for 2 years.
At this point you can already proceed to book your driving lessons either in the school of your choice or with a private instructor. The difference in private candidates and school candidates start to show here.
Driving Lessons
Now to get into the fun and scariest parts. The practical driving lessons.
Equipped with the theoretical knowledge and the basic provisional licence, you can begin learning in a real vehicle, however, you must remember to bring the license along for every driving lesson. Otherwise your instructor will not allow you to drive at all, let alone get into the driver's seat. Always have your wits about you because you'll need as much of your senses as possible when you're driving to do so safely and not run down a line of pedestrians.
You can arrange these practical sessions so it's pretty self-explanatory. There are some large differences in the private candidates experience and that of a school candidate though; some more noteworthy ones being:
1. Prices per lesson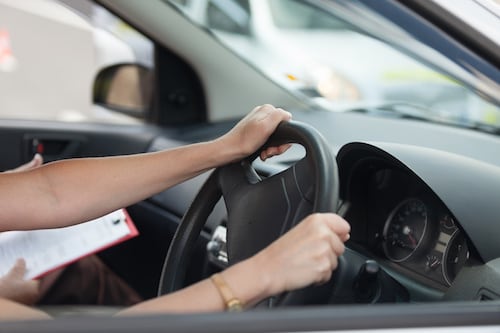 For a private candidate, the registration/enrolment fee is usually $80 to prevent candidates from changing instructors on a whim. Hourly wise, it depends on the day and the transmission type you're trying to learn.
Manual is priced around the low to mid 30s per hour on weekdays and high 30s per hour on weekends. These prices are jacked up by an average $3 per hour for an Automatic licence instructor. This is by no means the be all end all pricelist for private driving instructors as their prices are subject to change depending on the rates that the instructor has.
And each circuit is $20-$30 per use and with a private instructor, the number of uses for this ranges from around three to six uses depending on confidence and competency level.
For School Candidates, the registration fees are around $97 dollars not combined with the extra administrative fees, so do check it out on whichever school's website you attend to not get a rough shock when you first show up.
Each lesson would cost an average of $70-90 dollars depending on the peak hours and lasts for about 100 minutes.
On the plus side, there are no extra charges for the use of the circuit for school candidates. Doing the math however, the upside of complimentary circuit runs still does not make up for the much lower rates you benefit from by learning privately.
2. When are you ready?
Private instructors will be the ones to trust when it comes to this. If they don't feel you're ready or if they do, listen to them because often; they're right. Usually it takes around 25-35 hours of lessons in total before they consider you ready for the final test. Then again, this depends on your individual competency and skill. So just relax and take it at your own pace.
For school candidates, you must first attend around 25 lessons of each 100 minutes in duration which aren't exactly cheap. After that you will go through a mock test and then finally you can take your driving test. This means that if you learn at an average pace or above, you will have to spend on more lessons that you actually require with a driving centre.
But, schools do have a higher passing rate than private driving instructors, so you should take that into consideration too.
From above, it's quite clear that going the school route will take a much longer time.
3. Number of Circuit runs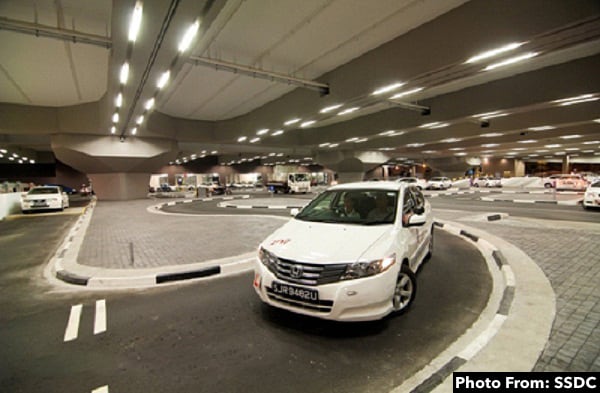 As you'd think, school candidates must first take at least a fixed number of circuit lessons before they are deemed ready by the school management for the taking of the practical test.
Meanwhile for private candidates, your instructors will oversee how many times you're going to need to use the circuit depending on your skill and competency levels. The average is around four to six times as mentioned above.
4. Coaches and their focus
At this point I'm sure you've done some research of your own. That means you'll know that first time passing rates for the practical driving tests are much in favour of the school students.
Many rightly claim that this is the case because driving schools teach you with the intent of helping you pass the driving test. They do this by catering the lessons and practical lessons to make sure you're able to pass all the tests with flying colours by catching you on your safety checks at every opportunity. While in contrast, private instructors tend to focus on helping you become accustomed to everyday road driving practices and etiquette.
5. Changing Instructors?
For a driving centre, your instructor changes on every lesson unless you pay an additional fee of $10 per lesson. While your instructor is fixed when you learn privately. Having the same instructor for every lesson allows for a teaching style that suits you.
With an agency, changing instructors is something that can be done if you feel that the instructor you've been matched with is someone that you can't work with. Most of the time this won't happen because good agencies ensure the quality of their instructors (in terms of passing rates and other personal factors), and you'd already have gotten over the initial unfamiliarity within 2-3 lessons.
However, in unlikely event of an actual mismatch; a good matching agency should get you sorted and set up with a more suitable instructor within 2-3 days at no extra cost or additional registration fees.
The Practical Driving tests.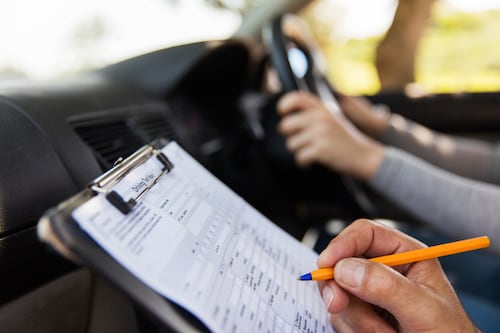 Assuming that you followed all the steps and guidelines we've given, you should be more than ready take your test and you can do that going online to book a time for that test.
Private candidates will have to spend around $300+ on a test
This is on the high end of the spectrum because you are paying for the chance to use the car and an additional two hours of additional preparation/practice time before the test. The instructor will be facilitating the entire process, so all you need to do is sit tight and wait for an open test date that your instructor is agreeable with and book it online!
The practical test goes like this. Each error you commit has a penalty score attributed to it depending on its severity, some even leading to an immediate failure. Provided you don't fail off the bat, you're required to score below 20 points worth of errors to pass the final driving test.
And after that you're done! (Provided you pass)
If you don't, just rinse through the last few steps mentioned till you do and you're golden.
Now all you've to do is just pay a neat $50 for your Driving licence which you won't get immediately, so just wait a little and you're good. Also, do bring a passport sized photograph of yourself that's taken recently to speed up the process of creating your licence. Once you've paid and given them your passport sized photo, the staff at the Driving schools will be passing you a slip of paper that legally allows you to start driving while they create your licence and ship it to you in about a week's time, give or take.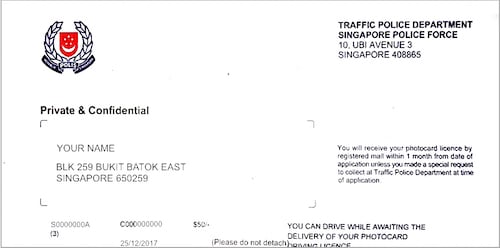 Just to summarise, Private is much cheaper and much more flexible for those who are confident in their learning abilities; with the only potential downside being unreliable instructors, but this can be mitigated by going through a driving instructor matching agency.
Going as a school candidate however is much more expensive and inconvenient but the whole experience is catered to make sure you pass regardless of your skill level.
So, pick your style and get those driving guidebooks out! The roads await!